Novelist and Journalist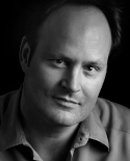 Tim O'Brien, an award-winning journalist, is writing a series of historical thrillers for Random House that are set in the years after the Lincoln assassination.
The first of these novels, The Lincoln Conspiracy, an absorbing, fast-paced tale of murder, intrigue and riddles in post-Civil War Washington, arrives in bookstores on September 18. You can order The Lincoln Conspiracy on Amazon, Barnes & Noble, and IndieBound, or download it on iTunes. Don't forget your local bookstore. Tim loves this one.
Tim is also the Executive Editor of The Huffington Post where he oversees all of the site's original reporting efforts. Tim edited a ten-part series about severely wounded war veterans, Beyond the Battlefield, for which The Huffington Post and its senior military correspondent, David Wood, received a Pulitzer Prize for National Reporting in 2012.
Prior to joining the HuffPost in early 2011, Tim was an editor and reporter at The New York Times. Tim helped oversee a team of Times reporters that was a finalist for a Pulitzer Prize in Public Service in 2009 for coverage of the financial crisis. The Times series that emerged from that work, "The Reckoning," was also a winner of a 2009 Loeb Award for Distinguished Business Journalism.
Prior to becoming Sunday Business editor at The New York Times in 2006, Tim was a staff writer with the Times. Among the topics and people he has written about for the paper are Wall Street, Russia, Manhattan's art world, cybercrimes and identity theft, Warren Buffett, geopolitics, international finance, digital media, Hollywood, terrorism and terrorist financing, money laundering, gambling and white-collar fraud. He was part of a Times team that won a Loeb Award for Distinguished Business Journalism in 1999.
Tim has also worked for The Wall Street Journal, Talk Magazine, and National Geographic. He has a B.A. cum laude in literature from Georgetown University, an M.A. in U.S. History from Columbia University, an M.S. in Journalism from Columbia University, and an MBA from Columbia University. He has lived and worked in Europe, South America and Asia.